Training
Securing of professionals an utmost priority for SiC Processing
Regarding to the natural employee fluctuation, the SiC Processing (Deutschland) GmbH see the securing of professionals as a very important point.

For numerous small and medium-sized companies the education of skilled personal is difficult to cover alone, due to their size or specialization.

Therefore the SiC Processing is working with competent educational institutions for many years now. Together with our regional educational partners and the support of the European Union and the Free State of Saxony we lead our trainees to a successfully degree. So we securing our own skilled personal of the next generation.
---
Our professional training:
Laboratory assistant
Mechatronics technician
Maschine operator (Engine driver)
---
Our training partners:

Sächsische Bildungsgesellschaft für Umweltschutz- und Chemieberufe Dresden mbH
Gutenbergstr. 6
01307 Dresden
www.sbg-dresden.de
---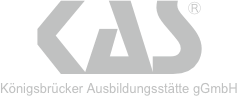 ---
Professional Schools:
---

---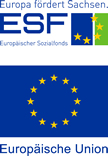 Finanziert aus Mitteln der Europäischen Union und des Freistaates Sachsen.